Fundraising Ideas For Schools
Fundraising Ideas For Schools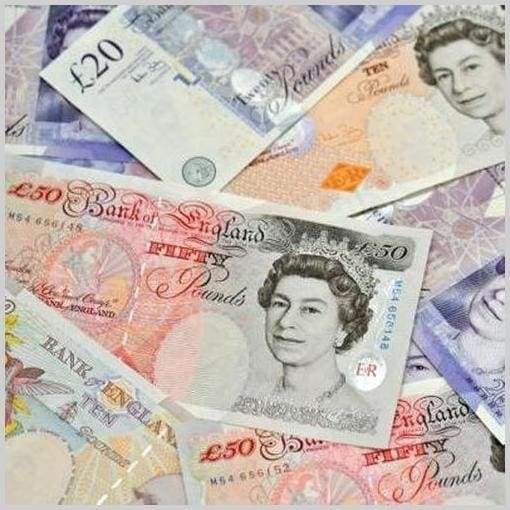 Super Fundraising Ideas For Schools
There's no skipping around the fact that school budgets can be pretty tight! Here at We Print Balls, we have devised some amazing fundraising ideas for your school to help raise much-needed funds.
Donations, charity events and raising money through fundraising campaigns are extremely popular. Just to keep a school budget in the black, Headteachers are abseiling down mountains and school teachers are throwing themselves out of planes!
Teaching and support staff will always go the extra mile to find funds and raise the cash needed for their school. It's in their DNA to do all they can help. Events such as school fairs, fetes, tombola's and non-uniform days have become the obvious choice for school staff looking to raise money to help their pupils but could you offer something different?
We've put together our top list of fundraising ideas to raise money for your school which we think will be effective and hopefully fun! They don't take lots of planning and there's hopefully something for everyone.
Amazing school fundraising suggestions for your school
1. School crowdfunding
Crowdfunding is a fairly new idea. You can create an online fundraiser for an event such as a teacher entering a marathon. Perhaps a walk-a-thon or involvement in a sporting event?
Websites like Just Giving enable you to set up a unique web page to explain what you are collecting donations for and the details of what you're going to do. This can be a fantastic way to let people know why your efforts are so important and how they will benefit the pupils at your school. With the right exposure on Facebook or Instagram donations could fly in as word gets around.
2. Community grants for schools
It may be surprising how few schools make the most of what and who is around them. Local businesses and companies may seem out of reach but perhaps you 're wrong. They can be interested in supporting their local schools with a cash grant because local businesses want the local children to succeed. Often the children of employees at the business can attend the school and they and the local businesses want the school and children from their town or village to succeed.
A community grant is something that a local business can offer to non-profit organisations such as schools so why not contact the top companies in your area to see if they offer grants for schools.
3. Primary school lottery
One in four UK schools has their own lottery. These are a popular and effective way of raising money for your student's needs. Whilst they may sound like a nightmare to organise they don't need to be. Visit the Your Lottery website for an easy way to get started. Entries can be made for as little as £1 per week and it doesn't cost the school anything.
4. Primary teacher baby photo competition
Always popular one this! The headmaster, teachers and other school staff bring a photograph of themselves as a baby into school. The pupils have to make a guess for a small entry fee and match the baby photo to the correct member of staff. This event costs nothing and can be incorporated into a school event such as the summer fete. It normally generates a few laughs along the way!
5. Franchise your primary school
Tea towels, mugs, bags, cards, aprons, bags for life, bears, calendars, school labels – You name it, it can be personalised. Personalisation is key because it fuels ownership.
Children draw an image of themselves and these are grouped as a class and a school onto a product of your choice. 'Self-portrait' fund-raising is always popular because it feeds into keepsake culture of sentimentality and children love seeing their artwork on the merchandise.
6. Branding your school
Branding your school badge and brand onto popular items can be a super way to promote the school in the area and make the pupils proud. At We Print Balls we specialize in printing a range of sports balls including Footballs, Netballs, Basketballs, Cricket balls & Rugby Balls. If we can supply you with a branded school ball could you retail these to students for a small profit? You could even create your own branded ball that your sell at stalls, the school fete etc. Why not have a competition involving the students designing the best ball to get everyone involved. We always offer reduced rates when supplying a ball to schools so why not give us a shout to see if we can assist.
7. Key Stage 1 & Key Stage 2 bake sales
It's tried and tested and it works. Parents, volunteers and supporters of your school can donate cakes, biscuits and delicious baked goods at an event held at the school.
When done in the style of The Great British Bake Off, they can be a crowd puller and a reliable fundraiser that can generate a surprising amount of money. They are a fantastic social occasion, they get local people involved and they don't cost much to set up.
8. Primary school bingo night
Two fat ladies! A sociable and popular game, bingo is a fun and easy to organise, making it a great fundraiser that parents, children & staff can enjoy together. To raise more money, you can always supply light refreshments too.
9. Buy a primary school brick
Brick fundraising is a great way to raise money for schools and clubs and has been used in sports industry at grassroots levels for years. The idea is a simple one – supporters, students, local people or businesses buy or sponsor a brick to be put towards a new building project. With enough bricks purchased that additional classroom that is needed may be that little bit more achievable.
10. Local scarecrow trail
Hold a scarecrow trail around your local school. Families can register to build a scarecrow and pay £5 to £10. Scarecrows are placed in front gardens in all their glory and people can buy a trail sheet from the school for £1 including a map of the route.
The trail can involve some puzzles to solve and guess the scarecrow - These can be themed and people guess who they are – from Elvis Presley to Harry Kane! They're great publicity for the school so why not get the local paper involved in this idea which is a little different from normal fundraisers.
11. Primary school car wash
Open up the playground, car park or school field and hold a super fundraising car wash. It's easy to organise and fun to do. The students can help and can offer to drum up business better than the adults. Whilst customers wait, offer them some light refreshments to make a little more money.
12. KS2 sleepover event!
Parents will probably pay stacks for this one! Children will love the idea of spending the night in school with all their friends….What an adventure!
Obviously, lots of helpers would be required and all child protection matters need triple checking but they can be a lot of fun! With the kids camped in the school hall parents can enjoy an evening to themselves and the kids can stay up until 1 am chatting with their friends in pop up tents.
13. Wine tasting
It's easy to see why a wine tasting evening in your school is a money-spinner. Our suggested way to organise such an evening is to involve a local wine merchant who could provide their wines at cost price in return for promoting their business.
You could even operate the evening as a quiz event with a blind tasting! Why not combine with some cheese too! If wine isn't the tipple of choice for the parents, teachers and other attendees the how about creating your own Oktoberfest instead with beer and music.
14. Race night
Race nights showing greyhounds or horse racing can generate a lot of interest. You could host a professional and glitzy race night in your school by including a compere, guest tickets, film equipment and race footage. You can throw in food and a bar for easy extra revenue along with a good old fashioned raffle.
15. Online discount code – Partner Up
As an online-only retailer, We Print Balls do not have a bricks and mortar shop. For exposure, we have to get out there and show people what we do. With the parents of school-aged children being our target customer, we would love to market our products to your students' parents. As a school, you could help us out by offering a little exposure in return for funds for your school's fundraiser. We can pay to pop a leaflet showing our products into your students book bags or how about us offering a fixed percentage of sales if you can supply us with a bulk order of personalised balls. The latter can be quite lucrative for schools especially at Christmas time when parents are looking for an amazing personalised gift. You simply collate the order and we give you a hefty slice of the sale.
Remember, fundraising is fun! With the ideas above you can raise funds for your school in a way that doesn't take an entire team or term to plan and doesn't cost the earth.