A History of the Baseball Glove
A History of the Baseball Glove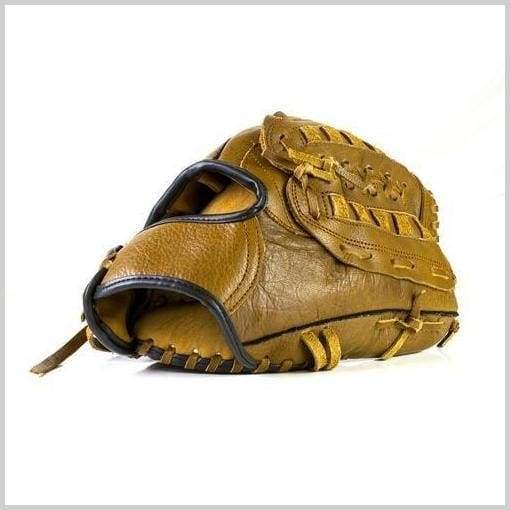 A History of the Baseball Glove
For people of a certain age, there are few childhood memories fonder than that first new baseball glove. Children who aspired to play infield chose gloves signed by Brooks Robinson, while future outfielders begged their parents for mitts bearing the signatures of Clemente or Mays, who to this day remain two of the game's finest role models.
The first fielders played with their bare hands, and the early split-finger gloves that followed were not much better. They were comparable to horsehide paws, with a tangle of webbing or an unadorned flap of leather between the thumb and the index finger. By the 1920s and '30s, baseball gloves had become specialized to a player's position. Catcher mitts had extra padding, to account for the 100-mile-per-hour fastballs that pitchers were throwing at them. The inside of the baseball mitt had slots for the catcher's fingers and just like a mitten, only the thumb section was given freedom of movement. Similarly, first-base baseball mitts were designed like giant scoops, since the position required accuracy when it came to catching a long throw from third.
By the 1940s, fielder gloves by Rawlings, Wilson, and MacGregor were being designed to make it easier for infielders to pick up grounders and get the ball into the throwing hand quickly. For outfielders, gloves were designed to help the player snag a fly ball on the run, with deep pockets so the ball would stay put when the fielder inevitably hit the ground after making a diving catch. Collectors of antique and vintage game-used mitts and gloves look for readable labels, leather that is supple rather than dry, and intact padding. An old glove is usually not that expensive, which means you can collect gloves from different eras and for different positions without breaking the bank. But for gloves that have been signed by a professional baseball player, the autograph is likely to eclipse the cost of the item itself, and then some.
Here at We Print Balls we have a range of vintage leather baseball gloves that we can supply personalised or unbranded. They are 100% handmade in the same style as the gloves of yesteryear from the finest quality full grain leather. Scarring and marks confirm the leather to be full grain and not cheaper full leather or manmade alternatives. They are a really premium product that makes the most amazing gift for baseball fans all over the world. We offer worldwide shipping and premium express options to get your gloves delivered even when time is of the essence. You can view our vintage range in our online store